How Much Sculpting Has Meant To Me & My Grandson
About Sue K.
She is 65+, grandmother, and carver from the North West Stone Sculpture Association, has given us permission to share her story.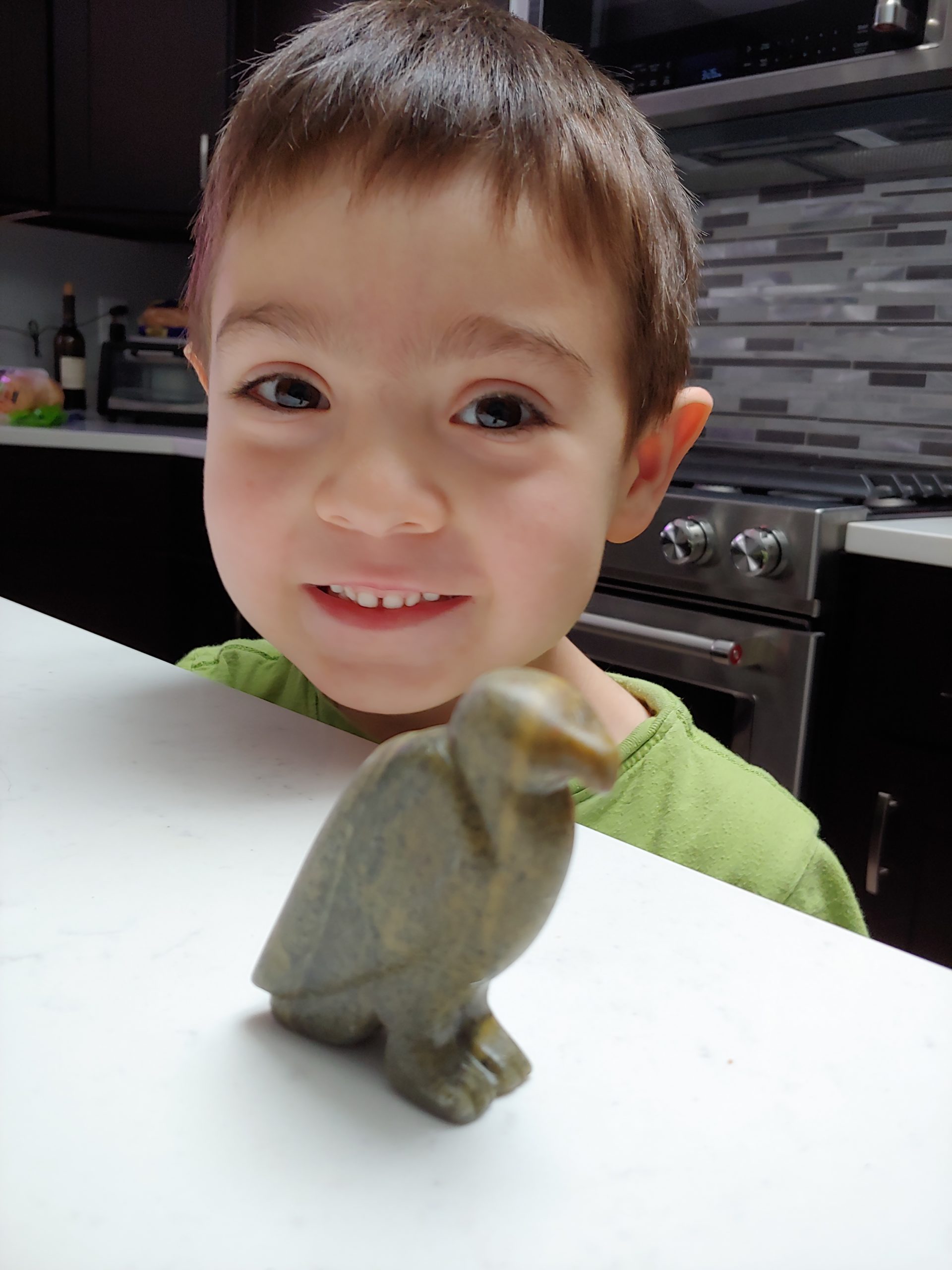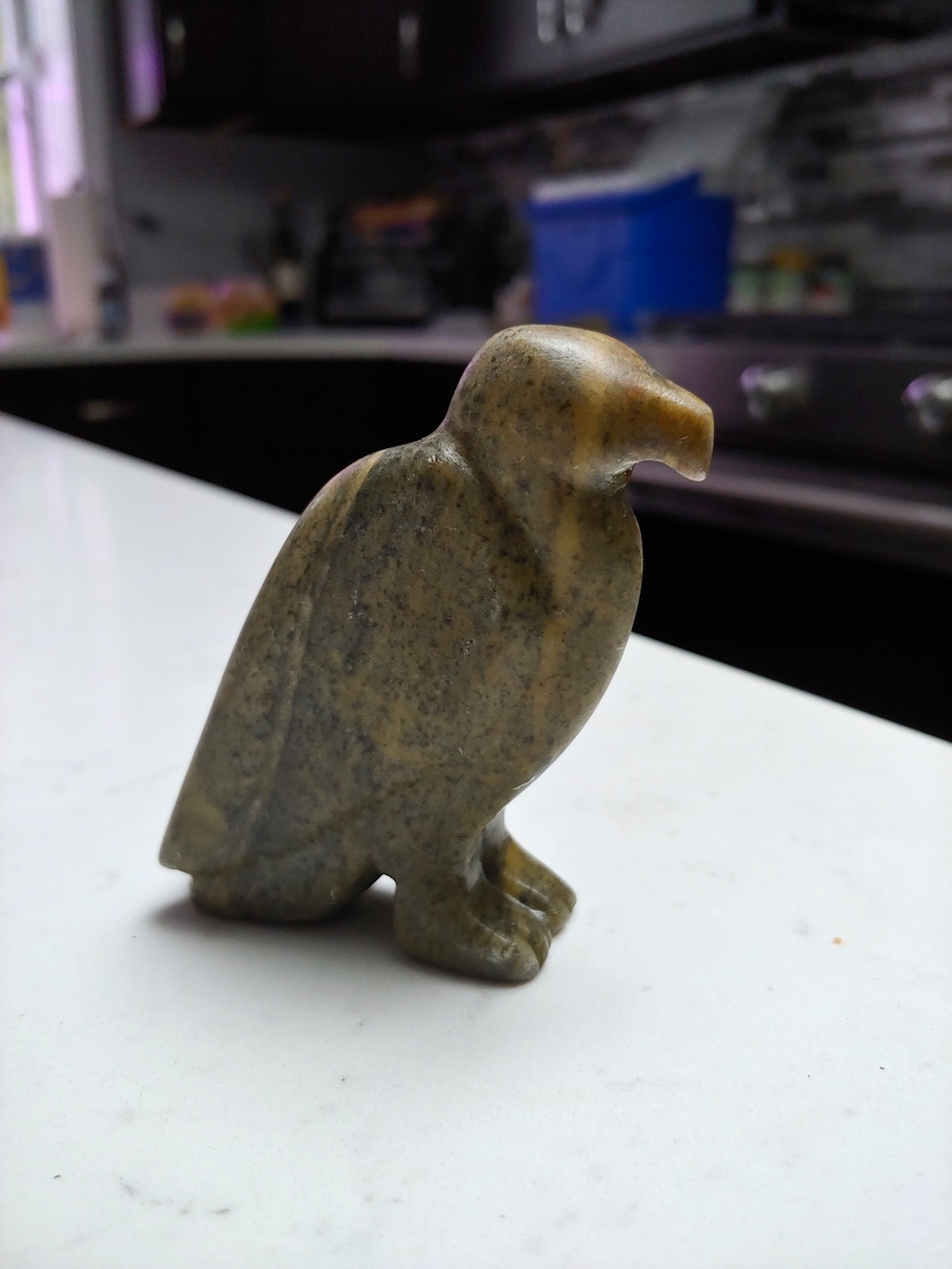 Sue K's Letter to Studiostone Creative
Dear Oliver and Jocelyne:
I need to share with you how much your sculptures have meant to me and my grandson. On January 11, 2019, my sweet 4-year-old grandson, Kade, was diagnosed with Type 1 Diabetes. He was hospitalized, and his 'new normal' became nine shots a day and 12 finger pokes. Suddenly he had to limit and calculate activities and carbs—and that was scary. 
So Kade and I started to carve together—him on my lap and arms around. He is left-handed and I right-handed, so we discovered a sneaky way to hug and hold too. Kade finished his eagle the same week the letter E happened to be the preschool letter of the week. 
On Kade's first day back to school after four weeks out, he had so much to share: his sugar monitor, explain shots and pokes, can't eat without a shot, and celebrate his eagle for E he made. He was so proud to show off the eagle he had sculpted and everyone wanted to touch and hold it. The kids oohed and awed and one little boy wanted to keep it. We are going to re-wax and buff it again later. 
We have also completed carving a whale, and two more kits are waiting. After those are completed I need to order whatever we do not have because Kade told me we are going to carve the whole set. He can carve even when he has sugar highs that cannot be controlled. I have tears. I am so grateful. Soapstone carving is the one thing Kade can do despite this disease. It stabilizes him. Thank you so so much. I am ready to order more kits.
Sincerely,
Sue K.