Carving Programs for Schools
Release your students creative energy from Kindergarten to grade 12
Let your students discover the joy of carving stone in a creative workshop. Our engaging, hands-on carving programs include everything each student will need to create a keepsake: hand-cut stone shape, kid-safe carving file, two grades of sandpaper, polishing wax for a quality finish, and buffing cloth. Your students will have fun while learning about spatial concepts, rocks and minerals, nature, and cultural connections. The finished product can be taken home and treasured.
Register on our Teacher's Portal to book a class, order supplies, and access educational resources.

We offer a variety of programs and three instructional methods to suit every need.
Options starting at $13 per student
Teacher-led instruction with support resources
Teachers will instruct students in their classrooms by walking them through the process of carving, shaping, sanding, and polishing their carving. Resources available to teachers include pre-session setup instructions, step-by-step carving technique teaching instructions, and student video training clips covering all the steps. Ideal for teachers with an artistic flair or for situations where technology is unavailable for video conferencing sessions. Review program pricing
Carving artist instruction via Zoom
Our carving artist instructor will connect with students via video conferencing in the classroom, or students' homes. The instructor will lead the entire session by walking students through the process of carving, shaping, sanding, and polishing their carvings. Video instruction can be delivered in one or two sessions—approximate total length of two hours. A teacher or staff member is required in class to set up, moderate, supervise students, and provide student support if required. Review program pricing
In Class Field Trip Program​
Our carving instructor will come to your classroom bringing everything you need for the workshop. They will engage with the students and lead them every step of the carving process. Each student will receive one on one attention and feedback along the way. Our carver will help with setting up and cleaning up of the classroom and will wax the finished sculptures. Teachers are welcomed to carve their own animals. Review program pricing

Animal Soapstone Carving: Grade 3 to 12
Our most popular program. Students can select from up to two animal shapes to carve depending on their age and ability. Shapes include North American, Arctic, and African animals.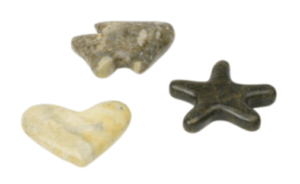 Simple Shapes: Kindergarten to Grade 3
Introductory carving class for younger children offering a selection of easier-to-carve shapes- sea-star, heart, or fish.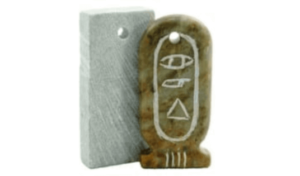 Egyptian Pendant Carving: Grade 6 to 8
Fits well with Egyptian or early civilization studies and complements learning about ancient civilizations and hieroglyphic alphabets. Each student learns how to shape a pendant into a cartouche and can wear it afterwards ( comes with a cord).

Jewellery Pendant: Grade K to 12
Students carve their very own delicate soapstone jewelry to wear or give as a gift. Great fit for holiday season events such as Mothers and Fathers Day, Valentines Day and more. Shapes include heart, leaf, star and shark's tooth. 
Program Pricing
We offer a range of programs to suit your every need. Review our program pricing.
More Questions?
Visit our frequently asked questions page
"Loved the workshop! My students had such a good time and were so proud of their creations. I loved that every stone was unique and the students got to compare and see one another's and pick out the details."
A.C.   Harbour View Elementary School, Coquitlam, BC
"Amazing! This workshop is highly organized and smoothly run. By far one of the best artist workshops I have had in my classroom in many years, I would highly recommend it to any teacher."
L. Brain. Grade 4/5 teacher at Eagle View Elementary, Victoria, BC.