Share your carving. Create cool photos.
Send us a picture of your finished soapstone animal!  Even better, take a photo of it in an awesome setting and enter our contest for a free Kit.
Cool Photo Contest
Send us a photo of your finished carving in a cool setting, indoors or out.
Create a scene, get a nice backdrop, try different lighting.
We will choose one entry and winner gets a carving kit of their choice!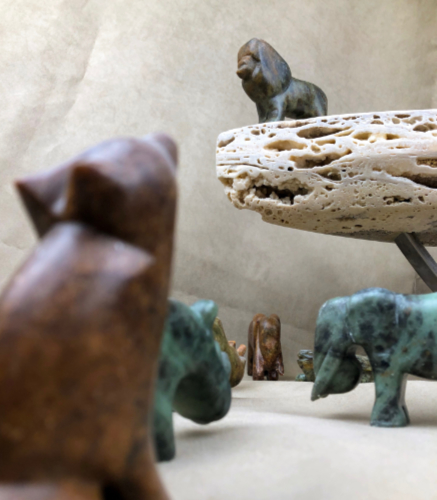 We look forward to your contest submission! Please send a JPG image of your carving*
*By submitting your photo you agree to have the submitted image posted to Studiostone Creative  website and social media channels.   Only your first name, last initial and city will be used.  Good Luck!